Podcast: Play in new window | Download (Duration: 1:19:06 — 72.5MB)
We open this week's episode of J & K After Dark with talks of pets eating weed, babies, White face, and Facebook!

Nick Cannon playing White face
We conclude the show with our creepypassta reading of Cosbydaf's Normal Porn for Normal People.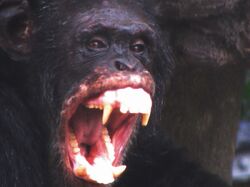 Be sure to listen to our "minus show" after the closing music, where we discuss good samaritans and gone done did some good.
Why do people to listen to podcasts?
Mastermind Behind BuzzFeed's Quizzes Explains How They Work And Why They're So Crazy Viral
Aaron Carter & Drake Bell Want To Punch Justin Bieber?! See Their Mocking Comments HERE!
Rob Lowe Feels 'Tremendous Empathy' For Young Stars Like Justin Bieber (VIDEO)
More Pets Are Showing Up High On Marijuana, Vets Say
Woman Arrested After 7 Dead Newborns Found in Garage – See more at: http://sourcefed.com/woman-arrested-after-7-dead-newborns-found-in-garage/#sthash.FpZiEDek.dpuf
Twitter helps deputies bust Marion Co. party
This kid got caught drinking at a party and was interviewed by my local news station, he brought his own microphone…
Wisconsin Passes Anti-"Revenge Porn" Law
Nick Cannon Decided That Whiteface Was A Good Idea
Teens Are Leaving Facebook For Facebook
The upside of selfies: Social media isn't all bad for kids
Normal Porn for Normal People
NormalPornforNormalPeople.com
Music
BAYSIX – Invaderz
Ample Mammal – Future Versus Calculator
Doctor P – Sweet Shop
Angel Alanis – Variant (Angel Alanis Remix)
Circus Marcus – Aux pucesn9
Music For Your Plants – Stabmixer Bazar